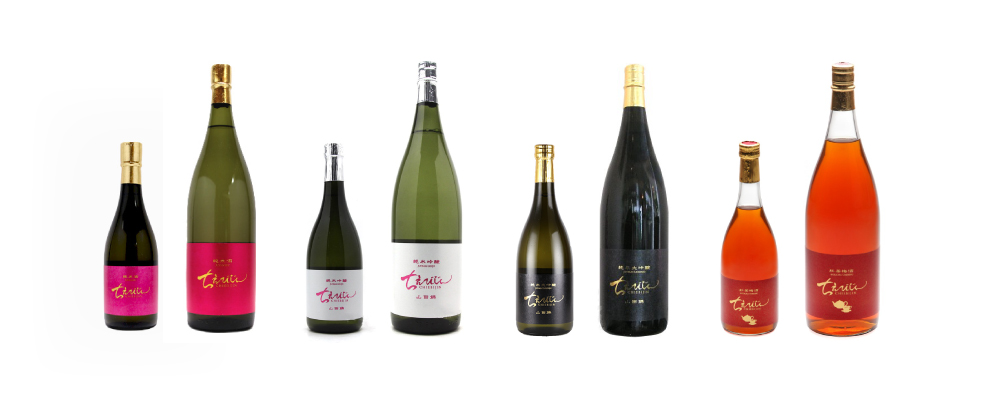 Chiebijin Junmaishu 720ml, 1800ml
It has a strong aroma of ginjo, and the sweetness and sourness of the junmai sake match well.
Chiebijin Junmai Ginjo Yamdanishiki 720ml, 1800ml
This Junmai Ginjo is made using Yamada Nishiki rice from Oita Prefecture. It has a hint of scent that is typical of a ginjo, and the acidity complements and balances the juiciness. Please enjoy it in a wine glass.
Chiebijin Junmai Daiginjo 720ml, 1800ml
This Junmai Daiginjo with 35% polishing ratio, the highest peak of the "Chiebijin" series, is named after the family's proprietress, Chie, since its founding in 1874. The aroma is reminiscent of fresh Koyho grapes, and the juicy, gentle flavor and refreshing acidity are beautifully balanced.
Chiebijin Kocha Umeshu 720ml, 1800ml
Kitsuki black tea from Kitsuki city, Oita prefecture, is brewed with deep underground natural water, then blended with brandy and plum wine made from locally grown Nanko plums. It can be enjoyed on the rocks or chilled straight in summer, and hot in winter.