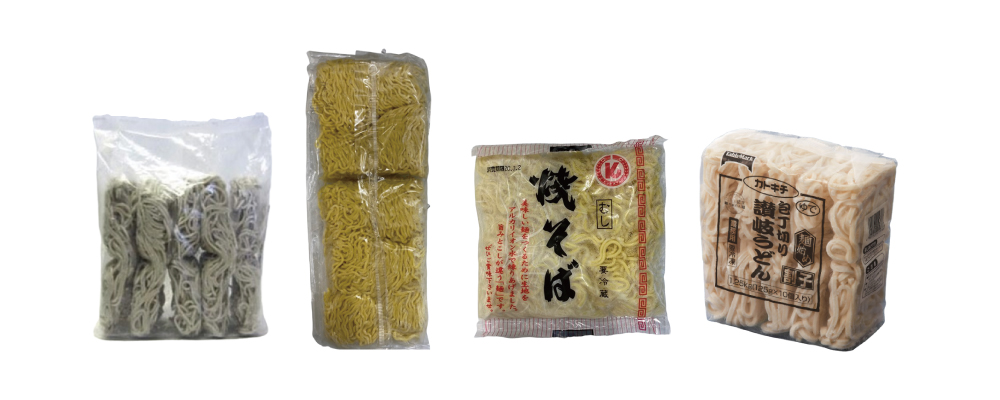 YAMAHIRO Yudetate Tokutoku Nihon Soba 200g
Smooth buckwheat noodles using carefully selected buckwheat flour. Marketed for eastern Japan where the buckwheat culture is strong, it is slightly thinner and the color is a little whitish.
Nama Ramen 120g
Chewy ramen noodles with a firm wave. Good for miso, tonkotsu ranmen, reimen and tsukemen. Finished with a moderate yellow coloration.
Yakisoba Noodles (Steamed) 150g
The dough was kneaded with alkaline ionized water to make delicious noodles. Noodles with different taste and texture. These are thin, firm and chewy noodles exclusively for yakisoba. It can be stored for one year freezed.
TABLEMARK Men Hajime Wariko Sanuki Udon 125g
In freshly cooked udon noodles, the outside of the noodles contains more moisture than the inside. This difference produces the firm, springy texture. We keep our frozen udon noodles in this "optimally delicious state" through flash-freezing. As a result, freshly cooked taste can be easily recreated by just thawing them in the microwave or a pot.